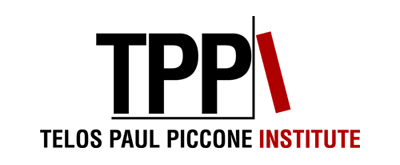 About the Institute
Become a Member
Donate
Calls for Papers
Videos
Past Telos Conferences
Online Publications
Translation Grant Program
Contact Information


Upcoming Events
The 2022 Telos Conference
in New York City:
Civilizational States and Liberal
Empire—Bound to Collide?
Recent Events
Telos Zoom Discussion:
Causes and Consequences of
the U.S. Failure in Afghanistan
The 2020 Telos Conference
in New York City:
After the Welfare State:
Reconceiving Mutual Aid
The 2019 Telos Berlin Conference:
Europe's Constitutional Challenges
as a Problem of Culture
The 2019 Telos Conference:
Political Theology Today as Critical
Theory of the Contemporary:
Reason, Religion, Humanism
The 2018 Telos Israel
Conference: Asymmetricality,
the Israeli–Palestinian Conflict,
and Abrahamic Peace
The 2018 Telos Europe
Conference in Italy:
The Endurance of Empire
Fifty Years of Telos:
50th Anniversary Event
in New York City
The 2018 Telos Conference
in New York City: Constitutional
Theory as Cultural Problem
Telos in Moscow:
After the End of Revolution:
Constitutional Order amid
the Crisis of Democracy
The 2017 Telos Conference
in New York City:
Asymmetrical Warfare
Telos India: Democracy
and Secular Sectarianism
Telos in Europe:
The 2016 Berlin Conference:
Sacrifice
The 2016 Telos Conference
in New York City:
Beyond Nostalgia
Telos in China:
The Concept of the People
and Consumer Society
The 2015 Telos Conference
in New York City:
Universal History
Europe and the World:
World War I as Crisis
of Universalism
Telos in Europe:
The 2014 L'Aquila Conference:
The Idea of Europe
Telos in China:
Cosmopolitanism and China
Telos Australia:
Reconceiving Naturalism
Panel Discussion on
Italian Jews and Fascism
Telos Australia presents
Reconceiving Naturalism:
The Speculative Challenge
April 26–27, 2014
Swinburne University of Technology
Melbourne, Australia
Conference Schedule
Click here to view the conference program (PDF).
Saturday, April 26
Introduction: Telos Australia
10:00 am
David Pan, Executive Director, Telos-Paul Piccone Institute
First Session: The Case For A Wider Naturalism
10:15 am

A Manifesto for Speculative Naturalism
Arran Gare, Swinburne University

Analytical Philosophy and a Wider Naturalism
David Macarthur, Sydney University

Differential Naturalisms
Wayne Hudson, University of Tasmania and Charles Sturt University
Morning Tea
11:30 am
The Crosscurrents Book Series with Edinburgh University Press
Edited by Christopher Watkin
11:45 am

Meillassoux, Naturally
Christopher Watkin, Monash University

Naturalism and the Unconscious
Henry Krips, Claremont Graduate University

A Critique of Deacon's Incomplete Nature
Michael Dix, Swinburne University

Naturalism and Detachment
Lenny Moss, Rice University
Lunch
1:00 pm
Second Session: Beyond Whitehead and Stengers
2:00 pm

After Whitehead
Peter Douglas, Monash University

Nietzsche and Naturalism
John Mandalios, Griffith University

Popper's Naturalism
Alex Naraniecki, Griffith University
Third Session: Naturalism and Imagination
3:00 pm

Against Cartesianism
Freya Matthews, La Trobe University

Deleuze and Subject Naturalism
Simon Duffy, Yale University in Singapore

Naturalism and Politics
John Milbank, Nottingham University, and Adrian Pabst, University of Kent

Plasticity and Imagination
Gregory Melleuish, University of Woollongong, and Susanna Rizzo, Campion College
Sunday, April 27
Fourth Session: Naturalism Contested?
10:00 am

Spiritual Naturalism: The Case of Clara
Francis Daly, University of Tasmania

Maximus the Confessor and Naturalism
Cullan Joyce, Catholic Theological College

Castoriadis and Deacon
Jeff Klooger, Swinburne University

Terence Deacon and Hermeneutics
David Pan, University of California, Irvine

Ricouer and Naturalism
Jocelyn Dunphy-Blomfield, Monash University

Merleau-Ponty, Biosemiotics and Naturalism
Maurita Harney, Melbourne University
Lunch
12:30 pm
Fifth Session: Outcomes
2:00 pm

Planning of publication outcomes, e.g., two books; articles in Telos, Cosmos, and History; proposals for the Crosscurrents series.