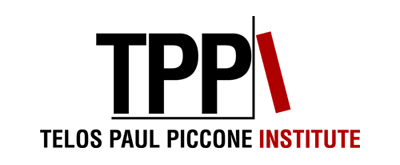 About the Institute
Become a Member
Donate
Calls for Papers
Videos
Past Telos Conferences
Online Publications
Translation Grant Program
Contact Information


Upcoming Events
The 2022 Telos Conference
in New York City:
Civilizational States and Liberal
Empire—Bound to Collide?
Recent Events
Telos Zoom Discussion:
Causes and Consequences of
the U.S. Failure in Afghanistan
The 2020 Telos Conference
in New York City:
After the Welfare State:
Reconceiving Mutual Aid
The 2019 Telos Berlin Conference:
Europe's Constitutional Challenges
as a Problem of Culture
The 2019 Telos Conference:
Political Theology Today as Critical
Theory of the Contemporary:
Reason, Religion, Humanism
The 2018 Telos Israel
Conference: Asymmetricality,
the Israeli–Palestinian Conflict,
and Abrahamic Peace
The 2018 Telos Europe
Conference in Italy:
The Endurance of Empire
Fifty Years of Telos:
50th Anniversary Event
in New York City
The 2018 Telos Conference
in New York City: Constitutional
Theory as Cultural Problem
Telos in Moscow:
After the End of Revolution:
Constitutional Order amid
the Crisis of Democracy
The 2017 Telos Conference
in New York City:
Asymmetrical Warfare
Telos India: Democracy
and Secular Sectarianism
Telos in Europe:
The 2016 Berlin Conference:
Sacrifice
The 2016 Telos Conference
in New York City:
Beyond Nostalgia
Telos in China:
The Concept of the People
and Consumer Society
The 2015 Telos Conference
in New York City:
Universal History
Europe and the World:
World War I as Crisis
of Universalism
Telos in Europe:
The 2014 L'Aquila Conference:
The Idea of Europe
Telos in China:
Cosmopolitanism and China
Telos Australia:
Reconceiving Naturalism
Panel Discussion on
Italian Jews and Fascism
Translation Grant Program
The Telos-Paul Piccone Institute has a strong interest in making texts from different parts of the world on politics, political theory, philosophy, social sciences, history, and cultural and aesthetic theory available to an English-speaking audience. To that end, the Institute offers translation grants to fund the work of translators of appropriate texts. To apply, please submit a short CV and a description of the proposed text to be translated. Please include information about the length, significance, and current copyright. If possible, please submit a copy of the original text.
Submissions should be sent to info@telosinstitute.net.