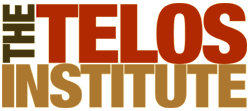 The Telos Institute provides a one-of-a-kind international forum for intellectual debate. Promoting the scholarly examination of topics in areas such as social theory, political philosophy, and contemporary culture, it stands out from other academic institutions in a variety of ways.

The Telos Institute not only bridges the barriers between different scholarly disciplines but it also mediates the divide that too often exists between academia and the world at large. Through regular conferences, the Institute gathers scholars from all over the world in order to develop new and pathbreaking perspectives on current events and developments, such as the economic crisis, (de)secularization, and globalization. The resulting research is then made available through the affiliated journal Telos, which has been an engine of intellectual innovation since its inception in 1968. It has introduced many controversial ideas and thinkers that have subsequently become mainstream, and a number of now well-known authors got their start in Telos.

Continuing the journal's legacy of independence, the Telos Institute is not tied to one specific school, university, or interest group. It enables pioneering research precisely by bringing a multiplicity of voices into conversation with each other. Indeed, the Telos Institute strives to make the discussion as inclusive as possible. It publishes translations so as to ensure that there are no language barriers to the development of ideas. Moreover, by offering scholarships and financing subscriptions to its journal, it supports the work of not-yet-established researchers and of scholars from Third World countries. The Telos Institute thus creates a truly public space for debate.
David Pan
Director