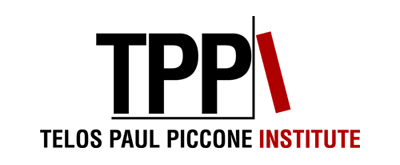 About the Institute
Become a Member
Contact Information
Donate
Videos
Past Telos Conferences
Telos Press


Upcoming Conferences
The 2018 Telos Conference
in New York City: Constitutional
Theory as Cultural Problem
The 2018 Telos Europe
Conference in Italy:
The Endurance of Empire
Recent Conferences
Telos in Moscow:
After the End of Revolution:
Constitutional Order amid
the Crisis of Democracy
The 2017 Telos Conference
in New York City:
Asymmetrical Warfare
Telos India: Democracy
and Secular Sectarianism
Telos in Europe:
The 2016 Berlin Conference:
Sacrifice
The 2016 Telos Conference
in New York City:
Beyond Nostalgia
Telos in China:
The Concept of the People
and Consumer Society
The 2015 Telos Conference
in New York City:
Universal History
Europe and the World:
World War I as Crisis
of Universalism
Telos in Europe:
The 2014 L'Aquila Conference:
The Idea of Europe
Telos in China:
Cosmopolitanism and China
Telos Australia:
Reconceiving Naturalism
The 2018 Telos-Paul Piccone Institute Conference
February 16–18, 2018
New York, NY
Constitutional Theory as Cultural Problem:
Global Perspectives
Conference Registration
The registration rate for the 2018 Telos Conference is $375.00. Conference registration includes Friday dinner, Saturday lunch, Saturday dinner, and Sunday lunch.
To register for the conference, please click the "Pay Now" button below. You will be redirected to the PayPal website, where you can select your payment method and then enter your name, address, and payment information.
If you have any problems or questions regarding your registration, please contact us at telosnyc2018@telosinstitute.net.
Complete details about the 2018 Telos Conference are available on the main conference page.
Copyright © 2018 The Telos-Paul Piccone Institute