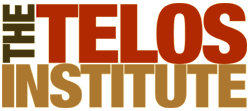 The Seventh Annual Telos Conference
February 15-17, 2013
New York City
Religion and Politics in a Post-Secular World
The twenty-first century has been marked by both events and reflections that have explicitly challenged the long-standing liberal project of maintaining a separation between religion and politics. Not only have political conflicts become inseparable from theological and metaphysical considerations, but standard liberal claims of value-neutrality have been undermined by insights into the theological presuppositions of secular institutions. The goal of the 2013 Telos Conference will be to investigate the changing relationship between religion and politics. Papers topics will include the post-secular in the global public sphere; the theological foundations of liberalism, socialism, and fascism; the contemporary relevance of political theology; new civil forms of religious practice in the U.S.; the politics of religious pluralism; mythic narratives and state sovereignty; theology and modernity; relationship between church and state in Eastern Europe; politics and Islam; religion and politics in Europe; Jürgen Habermas on the post-secular; and Carl Schmitt on political theology.
Speakers include: Russell Berman, Aryeh Botwinick, Archbishop Giovanni D'Ercole, Wayne Hudson, Paul Kahn, Tim Luke, Adrian Pabst, Marcia Pally, David Pan, Susanna Rizzo, Jeffrey Robbins, and Knut Wenzel.
Conference Registration
Unfortunately registration for this year's Telos Conference is now closed. If you have any questions about the conference, please contact us at telos@telospress.com.
Hotel Information
For out-of-town visitors who are looking for convenient hotel accommodations, here are a few places where previous Telos Conference attendees have stayed over the years:
Seafarers & International House
123 E 15th St.
New York, NY 10003
Phone: (212) 677-4800
www.sihnyc.org
(Inexpensive, blocks from the Telos Press office, and close to the Union Square subway stop)
East Village Bed and Coffee
110 Avenue C (between East 7th and 8th Street)
New York, NY 10009
Phone: (917) 816-0071
www.bedandcoffee.com
(Inexpensive, blocks from the Telos Press office)
Washington Square Hotel
103 Waverly Place
New York, NY 10011
Phone: (212) 777-9515
www.washingtonsquarehotel.com
Holiday Inn Soho Hotel
138 Lafayette Street
New York, NY 10013
Phone: (212) 966-8898
www.hidowntown-nyc.com
David Pan
Director